AVAILABLE 24/7 RESIDENTIAL AND COMMERCIAL BOARD-UPS AND GLASS REPAIR LICENSED INSURED AND BONDED FOR OVER 35 YEARS .
Our team is committed to responding to your needs within 30 minutes or less.
The Company That Never Sleeps
Emergency Glass Repair & Board Up Services

Guaranteed Response in 30 Minutes or Less
Local Cities and Phone Numbers We Service
These are six cities located in the southeastern region of Ventura County, California: Simi Valley, Moorpark, Thousand Oaks, Oak Park, Newbury Park, and Agoura Hills.
Chatsworth, Granada Hills, Northridge, West Hills, Santa Clarita, Reseda,
Call Us Talk with a Licensed Certified Expert 24/7 (805) 551-2460
Board Up Experts' team springs into action, getting to your property in under 34 minutes. We guarantee the timely and reliable installation of secure boardups, leaving your property spotless. Trust in our expert skills and efficient processes, knowing that your property is in the best hands possible. You can take comfort in the fact that we'll have your property safeguarded in no time, giving you peace of mind that you deserve.
Dealing with broken glass can be a challenge, but rest assured that our team of experts is here to help. They bring with them the necessary tools, skills, and experience to swiftly repair or replace your glass and get your life back to normal. You can trust in their ability to handle any situation with confidence and ease. So don't stress, just leave it up to our professionals to take care of everything. You'll breathe easy knowing that the job will be done efficiently and effectively, leaving your home or business looking as good as new.
Your business's storefront is of unparalleled importance, and we are confident in our abilities to secure it and restore it to its previous glory. With our exceptional glass repair services, you can trust that we will get the job done quickly and efficiently. Don't settle for anything less than the best- call us, the highest rated glass shop in the area, to ensure that your storefront is handled with the utmost care and expertise. You can rest easy knowing that your storefront is in the hands of skilled professionals who are committed to delivering top-notch results. So why wait? Get in touch with us today and let us take care of your glass repair needs!
We offer the highest Quality Glass Options for Showers Doors, Windows, Patio Doors, Storefront Doors, and Emergency Repairs and Board Ups Quick & Efficient Installation. Licensed & Insured since 1983. Full Integrity as our company was founded on the principles of a Rotarian mindset; Which is to Promote Goodwill, Honesty and Reliability.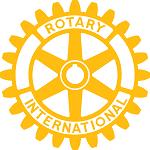 To view our gallery of work. Click below.